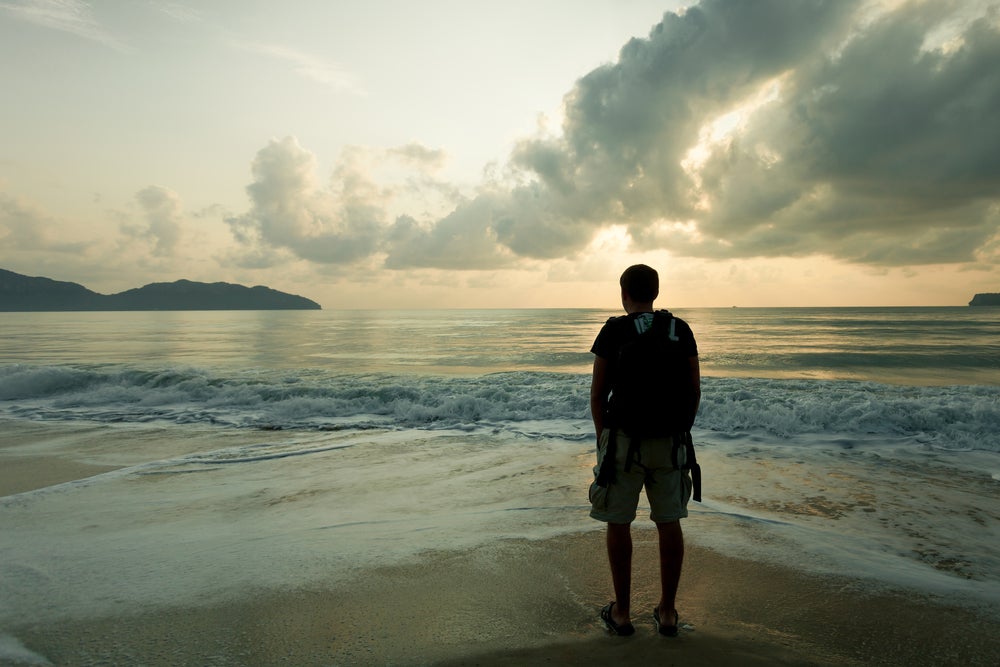 It's no secret that relationships are complicated, and unfortunately, many end on poor terms. If you're entering 2015 as a newly single person, you're probably wondering about the financial implications. Use the tips below to help you navigate new territory. What you learn won't protect your feelings, but it will protect your credit score.
Newly single? Don't forget to:
1. Redefine your budget. Blended finances are common in a serious relationship. Unfortunately, separation also means separate finances. Start by being honest with yourself about financial independence. How much do you rely on your ex for financial support? Can you afford to live on your own? Should you consider new employment opportunities now? Consider these options as you edit your budget and plan for the future. Understanding the facts is the first step.
2. Seek legal support. If you're married, separation implies more than splitting the DVD collection. In many states, filing for legal separation sets the stage for divorce proceedings, creating rules you and your ex should follow until D-Day. This option provides you with a legal document that upholds your rights when considering joint:
Tax returns. Tax season is approaching, and separated couples are usually required to split their tax refund or debt during divorce proceedings. Don't let your ex take the lion's share. Ask the courts to assert your rights.
Assets. This covers retirement accounts, savings, property, insurance coverage and more. While you won't divide these assets immediately, legal separation prevents a spouse from making changes without mutual approval. Freeze your holdings in writing as soon as possible.
Savings. Suppose you and your ex share a $15,000 savings account. After the initial separation, you notice $3,000 in missing funds and can't trace its movement. Legal separation prevents this action by putting restrictions on how liquid savings are managed during a separation.
Debts. You share a home that your ex wants to keep. Who pays the mortgage before the divorce? Outline debt responsibilities during legal separation to avoid confusion and credit damage.
3. Protect your accounts. After any separation, it's important to protect your personal accounts. Consider the following example:
Tom and Marissa are divorcing after six years of marriage. Although they are living separately, Tom is still listed as an authorized user on Marissa's Visa card. She is shocked to discover that Tom recently charged $3,500 in expenses without her knowledge. Although Tom will answer for his actions in divorce court, Marissa is responsible for the debt in the meantime.
Don't allow an ex to damage your heart and your credit. Remove risk by protecting personal accounts.
4. Honor financial responsibilities. You've just broken up. Maybe you're feeling lost, depressed and hopeless about the future. Unfortunately, the credit bureaus can't factor emotional hardship into your credit reports. Suppose Marissa refuses to pay her credit card bill since her ex made charges without her knowledge. Although she is justified in her anger, as the primary account holder, she will suffer the consequences. Her creditor will charge late fees, raise her interest rate and report overdue bills to the credit bureaus. While Tom is at fault, Marissa's credit score will suffer. Take a lesson from this unfortunate situation by honoring your responsibilities.
5. Start fresh. Closing joint accounts can leave a void in your credit health, often causing temporary damage and loss of vital credit history. Lessen the blow by starting fresh as a newly single person. Review your credit reports with us and consider opening new accounts to strengthen your independence. Breakups may hurt, but your credit score doesn't need to suffer as well. Take steps to create a positive future.