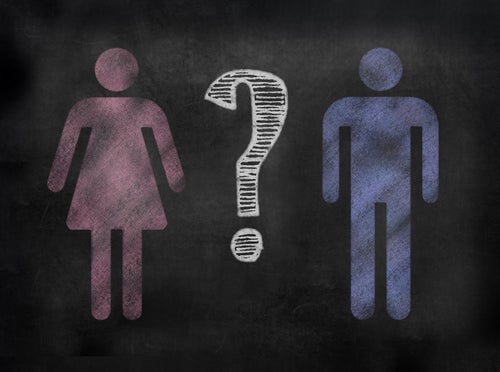 Pay inequality isn't a new topic in the United States, but it is making new waves. During an interview at the Grace Hopper Conference on October 9, Microsoft CEO Satya Nadella shocked listeners when he said women in technology roles shouldn't ask for raises. Nadella claimed,
"It's not really about asking for the raise, but knowing and having faith that the system will actually give you the right raises as you go along." He added, "Women who don't ask for raises" have a "superpower…because that's good karma, that'll come back…that's the kind of person that I want to trust."
Although Nadella later apologized for his remarks, the question of pay equity has gained traction in the news. While Nadella's comments were directed at women, pay inequality in the U.S. isn't limited to one gender. Male employees who have been passed over for promotions or hired for less than their counterparts understand the frustration of unfair pay. Working for less prevents you from protecting your family, saving for retirement, paying your bills and even working toward credit repair. When justice isn't on your side, what should you do? Read on to learn some helpful strategies.
1. Open the discussion. Talking about salary with co-workers is generally a no-no, but it's not illegal. The National Labor Relations Act allows non-supervisory employees to discuss their working conditions and salaries unless they are not employed by the state or federal government (learn more about the NLRA here). The NLRA supersedes any company policy that prevents employees from openly discussing their salaries. While this strategy can be delicate, there are ways to yield a productive outcome. Consider the following example.
Craig, Karen and Stephanie are junior analysts at an accounting firm. They were hired at the same time and earn $51,000, $46,000 and $44,500 per year, respectively. Although the coworkers agree that they didn't argue for higher salaries during the hiring process, they are still concerned that they aren't being treated fairly. They discuss their issues during happy hour.

"Why do I earn $6,500 less than Craig each year?" Stephanie asks. "We have the same responsibilities and the same qualifications."
"We're all getting shafted." Craig says. "I know for a fact that Steve, the guy who was hired three months before us, is making $60,000 a year."

The coworkers decide to exercise their rights under NLRA to negotiate fair and equal pay. They speak to other analysts in their division and ask them to join the cause. They create a spreadsheet comparing each employee's title, length of employment, duties and salaries. They cite NLRA provisions and their rights under U.S. Equal Employment Opportunity Commission Laws. Although management isn't happy with their presentation, they can't ignore the pay discrepancies.
2. Take advantage of online resources. If you're interviewing for a job, take advantage of online resources to help you during the negotiation process. Glassdoor.com provides company job listings, analysis and salary averages for specific jobs. Do your homework and try to exceed these averages.
3. Take control. It's difficult to work within a broken system. The good news is, you can create your own. Take control by setting your own hours and your own rate. 42 million Americans freelance to make their living, and 75 percent of them earn more than $65,000 per year. Why play by someone else's rules? Don't wait for karma to reward your qualifications; assess your skills and create your own destiny.