The loss of property is a devastating blow, both emotionally and financially. As those who have been victimized by wildfires this summer have learned, the immediate threat of safety may overshadow the need for monetary recourse. However, the wake of the fires has left many bouncing from hotels to shelters to homes of relatives, running out of cash along the way. The result has produced a new kind of safety concern: the health of family savings and financial security. When disaster takes your home, is it possible to prevent credit damage as well? Read on to implement your own safety measures.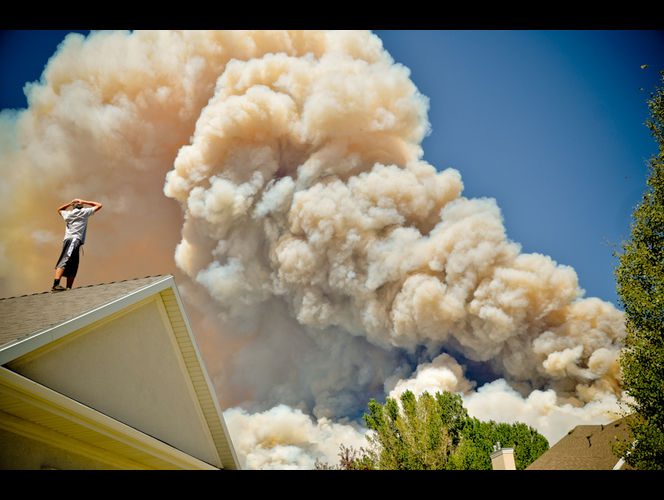 Step 1: Documentation
Losing possessions can be almost as costly as losing the home itself. When it comes to insuring your things, be sure to document each item properly. Take pictures for the insurance company and include value estimates with each photo. This strategy will reduce claim issues down the road and prevent you from replacing items without the help of the insurance company. Don't sacrifice your savings by failing to keep current records.
Step 2: Review your insurance policy
Insurance is a primary concern in any situation, whether you own or rent. Protecting your property with a renter's or homeowner's policy is imperative. Take the time to review and analyze your coverage. Ask the following questions along the way:
• If you own a home, how will the insurance company work with your mortgage lender? Will they cover the remaining cost of the loan directly, or are you expected to continue paying the mortgage until a settlement is reached? How will this clause affect your financial circumstances?

• Damage lowers the value of property. How will the insurance company ensure that your equity is restored?

• If your home is destroyed, what kind of living expenses and/or stipend will the insurance company pay? Is there a maximum timeframe?

• Will the insurance company pay to rebuild your home or simply issue a settlement check? Do you have a choice in this area?
Depending on the answers to these questions, it may be time to modify your existing coverage. Find a policy that minimizes your out-of-pocket expenses after an accident. The result will protect your bank account and help you manage the aftermath more efficiently. (Side note: Regardless of coverage, consider storing valuables and legal documents in a safety deposit box at the local bank. This option could help you avoid insurance claim disputes and the reissuance of important documents like marriage licenses, Social Security cards, etc.)
Step 3: Catalog important information
Sometimes the important information gets lost in the shuffle. As a result, things can go unnoticed after an accident. Who wants to dispute an unpaid bill after a major accident? Make a list of important information to store in your safety deposit box. Include the names and contact numbers of lenders, utility companies, etc. Maintaining communication with these entities is important after property damage, especially when it comes to account balances and services. While your home may be destroyed, the electric company requires notice to turn off your service. Don't risk your credit health with thoughtlessness. When an accident occurs, turn to your list for the next steps.
Step 4: Prepare your savings
Even the best insurance coverage won't save you from immediate expenses. The majority of policy-holders are required to pay for upfront costs. Translation? You'll be paying the bills before the insurance company reimburses them. This method of payment is a daunting one for families with little resources and no savings. Many are forced to charge their expenses on a credit card with a high interest rate, resulting in larger balances and possible credit score damage. Avoid this outcome by creating a contingency plan ahead of time. Build a savings account to temper the sting of surprise expenses. Open a credit card with 0% APR and use it for emergencies only. Recovering from disaster is easier with options at your disposal. Engage in proactive planning to keep your credit health intact.