The student loan conversation will not likely end soon. An article published by Forbes showed that student loan debt had increased drastically. It has become the second highest consumer loan debt category trailing behind mortgage debt and above credit cards and auto loans. This means that the average loan debt of a member from the class of 2017 increased by $39,400, an increase of 6% from just the previous year.
The report states that over 44 million borrowers across a wide age gap currently owe over $1.5 trillion in student loan debt across the United States.
New Information
Two new studies provide more insight into the student loan debt crisis. The studies are "Underwater on Student Debt: Understanding Consumer Credit and Student Loan Default" by Kristin Blagg of the Urban Institute and "Federal Student Loan Defaults: What Happens After Borrowers Default and Why" by Jason D. Delisle, Preston Cooper and Cody Christensen of AEI.
According to Deanne Loonin, a staunch supporter of low-income student loan borrowers and an attorney with the Harvard Law School Project on predatory student lending Congress needs to begin a comprehensive forgiveness process for student loan borrowers.
The Urban Institute study claims that every quarter about 250,000 borrowers of federal student loans default. It also claims that between 20,000 – 30,000 borrowers who had rehabilitated their student loans slipped back into defaulting again.
Although these studies said little to nothing on why borrowers default, both studies were clearer on who was most likely to default: students of color and lower-income students.
Student Loans and Credit Score Data
Blagg's research into federal student loan defaults considers credit score data. Blagg's research unearthed a link between a student and being in debt in other areas of his/her life and the probability of defaulting on student loans.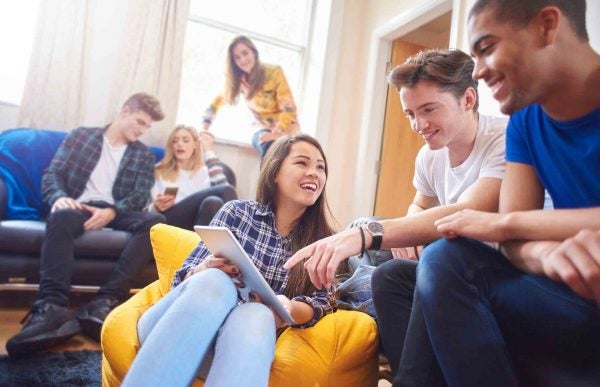 The report said:
"About 59% of borrowers who defaulted on their student loans within four years had collections debt in the year before entering student loan repayment." The report referenced the average credit rating of a defaulting student drops on an average of 50 – 90 points within the year or two before the default.
Recommendations Included in Blagg's Report for Lawmakers
Examine the repercussions of debt and collections on student loan repayment as most defaulters are more likely to be financially distressed than their non-defaulting borrower counterparts.
Incorporate the use of credit scores to run a more precise student loan repayment assistance plan. Low credit scores should not be a barrier for students who wish to get a loan for their education, and the credit scores could be used as a tool to ensure additional help is provided for borrowers at a higher default risk as repayment approaches.
A complete restructuring to the way deferred, delinquent and defaulted loans can cause a surge to a borrower's total loan balance due to the fact interest does not stop aggregating on the loans, and it could potentially lead to higher debt for the student.
Develop new discharge remedies that cover the borrowers with the highest need. Examples of these include full or partial discharge for student borrowers who spent several years in a government safety net program after school.
Create new ways to measure student loan acquisition and repayment trends, analyzing data from more than one group of borrowers.
Repayment Options
According to the author of the second study, Jason Delisle, borrowers need to be made aware of all repayment options, and a more transparent process needs to be implemented to ensure everyone is treated equally regardless of their repayment plans.
The study released by the team at AEI approached the problem by looking at what happens when students default and how policy reforms relating to the collection process can be made better with the use of data.
But some argue that, like the study put together by Kristin Blagg of Urban Institute, their study brought about more questions than answers. Here is an excerpt from the report:
"Overall, our findings suggest that the popular impressions of borrower outcomes after default, even among policymakers and researchers, are overly simplistic. There is no one typical path borrowers follow after defaulting on a federal student loan. While some borrowers stay in default for years, others leave default quickly. Some borrowers see their balances rise throughout their time in default, while others pay down their loans in full.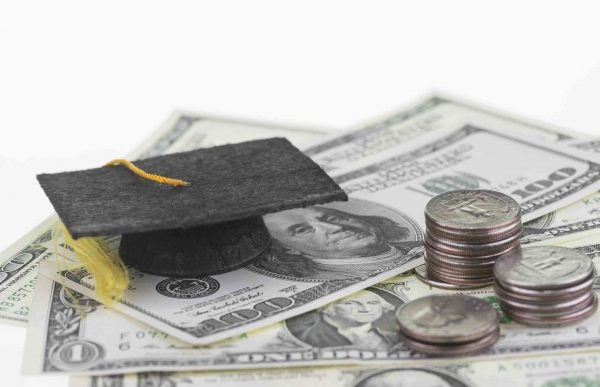 "These outcomes do not always correlate the way one might expect: A borrower who has exited default often has not repaid his loan (although he may eventually), and a borrower still in default is often making rapid progress toward fully repaying his debts."
The United States student debt loan industry is reaching a dangerously unsustainable point. But now the question is what should be done about it. For some people like Blagg, the government should consider a full bailout of everyone who has ever been affected by the system and others simply do not think that should be done.
Irrespective of personal views on the growing student debt loan, one thing is important to bear in mind as a prospective student, choosing the right school and the right majors could be the slim difference between living a life of repaying loans or a much more successful one.
Lastly if your credit has been impacted by student loan debt resulting in inaccurate, unfair, or unverified accounts, call the credit specialists at Lexington Law Firm for a free credit consultation. We've been helping clients for over a decade helping them fight for their right to fair and accurate credit reports.
You can also carry on the conversation on our social media platforms. Like and follow us on Facebook and leave us a tweet on Twitter.