Jobs are in strong supply in 2014. Unemployment rates fell to 6.7 percent in February, a 13 percent improvement since the same time last year. If you're stymied by this statistic, you're probably also wondering where the jobs are. If you're struggling to find steady and rewarding work, consider stepping into one of the following fields. Their growth is expected to rise well into 2022, providing you with nearly a decades' worth of career growth. Take a closer look at: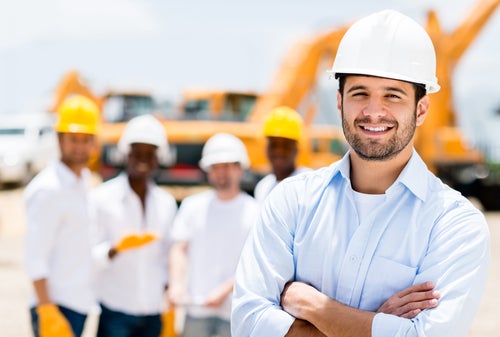 1. Healthcare. Medical professionals are in high demand in nearly every specialty and every town. Whether you aspire to become a nurse practitioner, physician, physical therapist or genetic counselor, you're sure to find new opportunities. Healthcare personnel are expected to expand by 10.8 percent—or 15.6 million jobs—within the next eight years. If you're looking for a lucrative and fulfilling career, look no further.
2. Freelancing. A 2013 job survey found that nearly 18 million employees live the freelance life, accounting for $1.17 trillion in income. Whether you're a writer, graphic designer, engineer, accountant or virtual assistant, freelancers are making a name for themselves in the American economy. Self-employment is a tough but rewarding road, especially with the right skills and resources. Find a field you love and build a portfolio by doing some part-time work. You may discover a calling that will transform into a full-time profession.
3. Construction. The market is steadily improving for building contractors. According the Bureau of Labor Statistics:
"…the construction sector is projected to grow 2.6 percent annually. This equates to 1.6 million new jobs over the 2012-22 decade, the most among goods-producing sectors and third most among all major industry sectors."
Although the national trend is on an upswing, some housing market rebounds faster than others. Extend your job search to surrounding cities. Branching out will help you find a better range of opportunities.
4. STEM. Science, Technology, Engineering and Math are the four pillars of our nation's growth. New developments in these fields keep our economy afloat, spurring advancement and creating jobs in the process. Each category provides a wide range of career options for the left-brained individual. Assess your resume and do some research. You can't afford to miss this opportunity.
5. Market analysis. Why do preteens like a specific shoe? Why do new parents prefer one baby stroller over another? Market research analysts answer our cultural mysteries by examining buying trends and the popularity of products and services. Their findings are used to advise clients on which products to manufacture and how to market them. If you like puzzles, data and problem-solving, a career as a Market Research Analyst is the perfect fit.