When a life ends, what remains? A home, family, photos, maybe an inheritance, memories, and perhaps the occasional regret.
Bronnie Ware experienced these utterances firsthand as a palliative care nurse. Working for years with the dying during their last 12 weeks of life, she noticed the same regrets repeated among her patients.
Below are the top five regrets outlined by Ms. Ware and our perspective on how to avoid the same issues in your financial life. Take a lesson from those who have experienced the same troubles; don't allow yours to become a lifelong burden.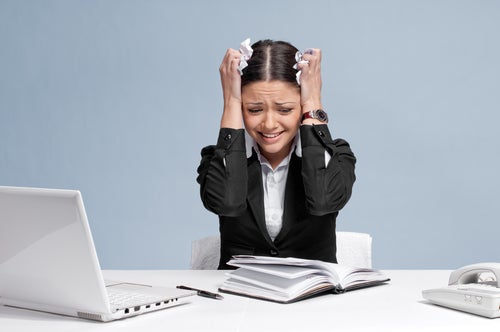 1. "I wish I'd had the courage to live a life true to myself, not the life others expected of me."
Expectations are tough, whether they manifest themselves in personal goals or good old-fashioned peer pressure. "Keeping up with the Joneses" became a cultural movement; the notion that your possessions are only worthwhile or valuable if you neighbor wants them too. While not every credit repair case involves overspending or excess, it's important to examine the motives surrounding your decisions. Ask yourself:
Is this what I really want?
How will this decision benefit me?
How could this decision hurt me?
If the opinions of others weren't a factor, would I make the same choice?
2. "I wish I didn't work so hard."
This one is tricky within the context of money and credit repair. A steady income is the cornerstone of financial health. That said, it doesn't follow that you should work 80 hour weeks to make ends meet. The key to credit repair and financial stability is budgeting. A solid budget strategy (like the one found here) will enable you to stretch your dollar further and keep your savings on track. The result will allow you to enjoy a better quality of life and financial health.
3. "I wish I'd had the courage to express my feelings."
Fear can have an overwhelming effect on the course of one's life. The simple declarative, "I don't want…" can mean the difference between satisfaction and despair. The same is true in finance. If you've ever been passed over for a raise, agreed to an unnecessary (and costly) medical test, or even given in to the spendthrift ways of a spouse, you understand the broader point. Muster up the strength to speak you mind and stand your ground when necessary. Your life is your own—don't allow others to pacify your perspective.
4. "I wish I had stayed in touch with my friends."
Camaraderie equals comfort. Old friends remind us of who we are and where we came from. The need to impress is usually muted in the presence of nostalgia. Life's stresses often overshadow basic, intangible needs. If you've ever missed a wedding or family reunion because you couldn't afford to travel, you understand this regret well. Just as we discussed with budgeting, the key here is strategy and motivation. It's import to decide what you value most in life in order to create a path to getting those things. Whether it's a yearly getaway with your high school buddies or a long-overdue visit with family, be sure to incorporate those expenses into your monthly savings. The relief of affordability will help you maintain your long-distance relationships with friends and family.
5. "I wish that I had let myself be happier."
It's an unfair realization: so much of life's happiness comes down to money. Buying a house, paying for healthcare, sending your kids to college, planning for retirement, etc. The ability to cope with these stresses usually defines the nature and tone of life. While it may seem discouraging, this regret is laced with wisdom. Happiness is choice, one that you can make every day by making thoughtful decisions. Reduce your stress and meet your goals by taking the time to plan for them.  Abraham Lincoln said it best:
"People are about as happy as they make up their minds to be."
Don't allow credit repair problems to dampen your quality of life. Take proactive steps to ensure a happier, regret-free future.