If you're a Netflix fan, you've probably seen their hit series, Orange is the New Black. The show delves into the lives of women prisoners, often using flashbacks to detail their crimes. Season two told the story of Cindy, a TSA agent who abused her position to steal iPads and other items from passenger baggage.
While Cindy's story is fiction, corrupt TSA agents aren't the only dangers at the airport. Avoid checking the following items during your travels. They will help you avoid lost goods and potential identity theft.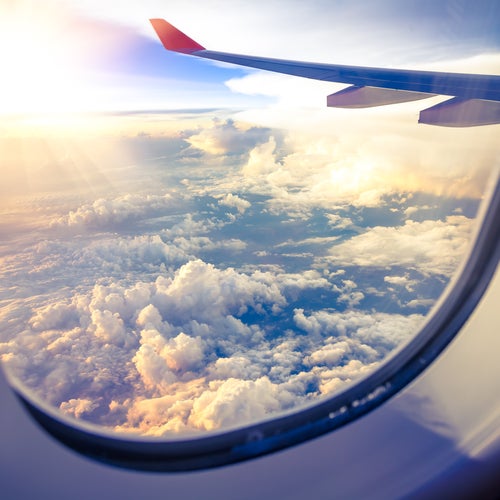 Bon voyage? Don't check:
1. Alternative identification. Here's a scenario:
Michael is travelling from Chicago to London for a business conference. He plans to stop in New York City for two days to visit his brother. When he arrives at his brother's home in Soho, his passport is missing. "I don't understand it!" Michael exclaims. "I put it in the front pocket of my checked bag!"
While Michael didn't need his passport to enter New York, his trip to London is undoubtedly stalled. Keep all forms of ID in carry-on baggage to avoid identity theft and travel issues.
2. Laptops and other data storage. Cindy stole an iPad for her daughter. A shrewd thief will log onto your device and steal valuable information, including your address, bank account numbers, passwords and any other useful data. When it comes to travelling, leave your laptop at home or bring a suitable carry-on.
3. Prescriptions. Travelling with prescription meds is tricky. While the FAA allows passengers to pack approved medication, it's unwise to pack them in checked baggage for a few reasons:
Loss of luggage
Theft
Delay due to further questioning
Don't risk loss or the need to replace important meds. Keep your prescriptions close at hand.
4. Money, credit cards, and checks. These items seem obvious, but a lack of carry-on space can lead to carelessness. Unless you'd hand these items to a stranger, keep them out of your checked baggage. Better yet, leave non-essential payment methods at home and carry traveler's checks.
5. Jewelry and other valuables. The security line is a headache for those travelling with jewelry and watches. The hassle of metal detectors and x-ray machines tempts many travelers to check their accessories. Think twice before making this decision. Stolen valuables are difficult to recover and costly to replace. Place your items in a clear plastic bag before reaching the airport. Place the bag on the conveyor belt during your security check. This strategy allows TSA to scan the items while allowing you peace of mind.