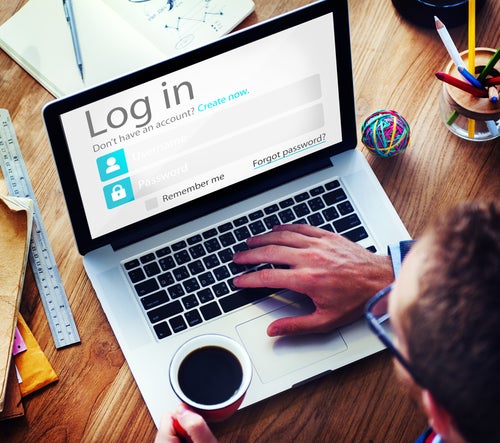 Identity theft trends are changing thanks to technology. According to Trend Micro — a security company specializing in cyber protection — online accounts and smartphone apps are fetching higher "deep Web" prices than consumer credit card numbers. The data collected from the accounts are used by hackers to open new accounts, apply for loans, file fraudulent tax accounts, creating phishing campaigns and committing other acts of identity theft. Trend Micro's report revealed that data found in each Netflix, Uber, PayPal and Facebook account is worth $0.75, $3.78, $6.43, and $3.02, respectively. In the case of Uber, thieves have been known to set up false driver accounts and charge their victims for fictitious rides.
When avoiding online accounts and new technology is unrealistic, is it possible to prevent identity theft? While each company has its own safety standards and processes, there are things you can do to help:
Protect your computer. Ensuring the physical safety of your computer and/or phone is the first step to avoiding identity theft. Keep your machine in a secure place and employ a login password. Install antivirus software (e.g., Norton, AVG, etc.) to prevent hackers from accessing your information.
Check account statuses regularly. Cyber criminals use stolen information to benefit their long-term interests, which means they could sit on your account information for months before taking action. Vigilance is crucial when it comes to spotting suspicious activity. Schedule one day per month to review the charges listed in all open accounts.
Use different passwords for different accounts. According to security firm, Sophos, one-third of online consumers use a single password for every account. While one password is easier to remember, consider the following example:
Jenna uses the Internet for every facet of life: grocery shopping, banking, paying student loans, watching the latest shows via Netflix and Amazon, and more. She has over 20 online accounts that house sensitive information, and she uses the same password for each one. Unfortunately, her Amazon account suffers a breach and she is forced to change her password and review charges made to her media, grocery and shopping accounts. While she thinks the damage is contained, her bank account is accessed a few days later, followed by her Netflix account. Jenna is frantic and can't understand why all her accounts are vulnerable. Only then does she realize the dangers of using a single password.

Hackers bet on the benefits of human error, and they are likely to try the same password for multiple accounts. Take a lesson from Jenna's misfortune and separate your interests by choosing strong and unique passwords.
Change your passwords periodically. It isn't enough to create unique passwords for every account; you need to change them on occasion as well. Large companies often require employees to change their business logins every 90 days to create an extra layer of security. Don't miss an opportunity to do the same. Schedule a quarterly reminder to change your passwords.
Pull credit reports. Hackers use stolen information in a variety of ways, and it's important to review your credit reports a couple times a year to ensure that no one has used your information illegally. Order free annual copies of your reports and request fraud alerts if suspicious activity is found.
The bottom line: Our world is filled with new challenges related to financial safety and privacy, and there is always risk. As consumers, the best we can do is to act deliberately and cautiously. Don't wait to employ these traits in your life.
Related Articles:
How to Fix Your Credit after Identity Theft
Identity Theft's Impact On Your Credit Score